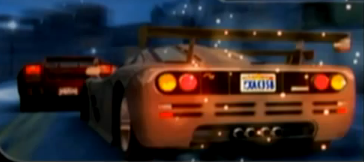 By Invitation Only Car Club is a Exotics-only car club. Player must win 16 races in order to win the prize, but you need only 3 races to win to get 'special move', called ZONE. But to join their races, you must first get the invite by beating Ceasar 3 of 3.
Unlockables
Edit
Unlike other car clubs, there are no rewards for completing races in BIO car club, only the final prize car and 'special move', ZONE.
Exotic Special Move ZONE: Race 3 of 13 from the By Invitation Only Car Club.
Final Prize
Edit
The final prize is Chrysler ME Four-Twelve. It's an A Class vehicle, you can buy it later (if you sold it) for $240,000.